Archive for December, 2010
I was in Brussels last week for a 'green business' funding forum organised by the European Commission (the 9th ETAP Forum on Eco-Innovation). It was interesting to meet people from all over EU – Dutch businessmen, Belgian EU officials, German bankers etc – and hear about how the EU is supporting green / cleantech companies.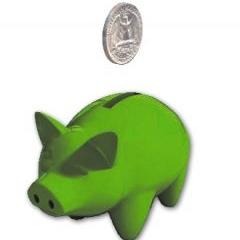 The Sunday Business Post ran my report back from the event, with comment from EEA Fund Management Ireland md Norbert Gallagher, European Commission environment spokesman Joe Hennon and Marina Donohoe, manager CleanTech, Enterprise Ireland.
Donohoe advised Irish companies seeking funding to draw on experience existing in the Irish cleantech community.
''The key thing is to talk to people, both to Enterprise Ireland and to Irish companies who have been through it successfully," she said. 'There is an art to applying and positioning yourself to secure the funding. The likes of Techworks Marine know how it works and have secured significant EU research money."
The full piece, including details on the different EU 'green business' supports available, is through here on the SBPost.ie website.