Archive for the 'Green' Category
I've been busy enough writing a few different pieces for the recruitment & careers section of the Sunday Business Post in recent weeks.
April 24′s SBP ran an piece looking at how a shortfall in suitable senior candidates was impeding growth in the renewable energy sector both in Ireland and worldwide. It included interviews with among others Leyla Spencer, Global Operations Director SpenglerFox and Sustainable Energy Authority Ireland's chief operating officer, Brian Motherway. Here's the story on the SBPost.ie site.
In May 8th's paper had a feature I put together including comment from Colin Donnery, president of the National Recruitment Federation (NRF), looking at how standards in the industry have held up during the downturn. Agencies are having to up their game, Donnery told me, adding extra services and working more closely with clients. The full feature is here.
And last Sunday's piece was a look at a move by the Irish Computer Society (ICS) to hook up with its British counterpart so it can now confer Chartered IT Professional (CITP) status to eligible members. This step enables IT professionals to formally demonstrate their excellence in their chosen field and gives IT recognition similar to other more traditional professions such as engineer or surveyor, ICS chief executive, Jim Friars told me in the piece which is through here.
I was in Brussels last week for a 'green business' funding forum organised by the European Commission (the 9th ETAP Forum on Eco-Innovation). It was interesting to meet people from all over EU – Dutch businessmen, Belgian EU officials, German bankers etc – and hear about how the EU is supporting green / cleantech companies.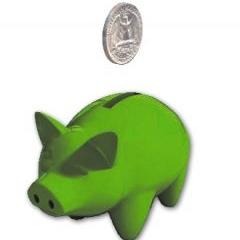 The Sunday Business Post ran my report back from the event, with comment from EEA Fund Management Ireland md Norbert Gallagher, European Commission environment spokesman Joe Hennon and Marina Donohoe, manager CleanTech, Enterprise Ireland.
Donohoe advised Irish companies seeking funding to draw on experience existing in the Irish cleantech community.
''The key thing is to talk to people, both to Enterprise Ireland and to Irish companies who have been through it successfully," she said. 'There is an art to applying and positioning yourself to secure the funding. The likes of Techworks Marine know how it works and have secured significant EU research money."
The full piece, including details on the different EU 'green business' supports available, is through here on the SBPost.ie website.
I really enjoy when the opportunity arises to do 'green' type stuff, so it was great to write a number of different features for this month's Sunday Business Post Environomics supplement – including pieces on waste to energy, wood energy, sustainability policies and Irish national waste policy.
I should stick links to more of these pieces up here soon, but this particular post looks at investments in environmentally-focused businesses and start-ups, and featured chats with Eddie Cullen, head of corporate banking, Ulster Bank, Gavin Bourke, investment partner with Kernel Capital and BDO partner Sinead Heaney.
''A wide range of investors, both domestic and international, have shown an interest in investing in the green economy,'' said Cullen. ''Private equity investors have been actively investing in early stage green 'technology' type companies in the energy efficiency, waste-to-energy and other power generation sectors. 'Pension funds and dedicated clean energy funds are more active in the renewable energy generation sector, particularly in wind energy. Due to the high credit risks involved, projects with early stage and developmental technologies are largely funded by equity or venture funding."
The full story can be read or downloaded in pdf format through here on my Scribd account.
It is a shame that computers which still work but can't run the latest business software or games tends to either lie in the basement for ages or go straight to recycling, when a more useful thing to do might be to give it to other people who could put it really valuable use.
Last Sunday's SBPost Computers in Business magazine had a feature which I put together on the decommissioning and re-use of IT equipment. This included a look at Camara, an Irish NGO which takes in used IT equipment from companies or normal people, securely deletes all data and then refurbishes the machines for use in schools in Ireland and Africa.
"We reuse the equipment in schools, but that is not the reason businesses deal with us," said " said Eoghan Crosby, technical director of Camara. "They come to us as we offer them a clean efficient service, we can match any quote that a business gets and the company get some good PR. It costs €50 for Camara to send a computer to a school in Africa. We try and get €20 from the original donor, the business or individual, we fundraise €20 and we ask the school for €10."
The full article, which also has info on issues like secure data destruction and the relevant environmental legislation,  is through here on the SBPost site.
Or you can go straight to Camara's own website and learn more about their activities by clicking here.
I had a 'done deal' story in yesterday's Sunday Business Post, focusing on an investment of €920,000 from the 2008 Davy BES Fund in Cork company McGill Environmental Systems (Ireland).
McGill's chairman Noel Lyons said the planned expansion, which will create 15 high-skill jobs, made sense given the massive scarcity of similar facilities in Ireland at present.
''Environmental regulations are the ultimate driver of our business. To comply with EU regulations, several hundred thousand tonnes of organic waste a year must be recycled in Ireland. The up and running capacity at the moment is a fraction of what will be required," he said.
You can click through here for the full story on the SBP website.
With (a lot of) global attention focused this week for the UN Copenhagen climate change summit, I thought it a good time to stick up here a feature I had in the Sunday Business Post's Environomics supplement (it's not quite Environmental, not quite Economics) last month.
It's an interview with Dr. Ken Macken, programme manager climate change at the Environmental Protection Agency (EPA). I'd link to the story on the SBP's website, only they don't put many of their supplements online.

Anyway, here's the full text as published, explaining why its time to cop on and what businesses can do to help:
Progress at next month's United Nations Climate Change Conference in Copenhagen is central to avoiding the potentially catastrophic global implications of man-made climate change, according to Dr. Ken Macken, programme manager climate change at the Environmental Protection Agency (EPA).
"The EU has identified a two degree annual global climate change limit to prevent runaway and potentially catastrophic global climate change," Macken said. "To achieve that limit significant reductions well beyond the current level of committed reductions will be necessary. That is why putting in place an international agreement at the Copenhagen meeting to take over when the Kyoto Protocol expires in 2012 is so important."
However, Macken said he was not confident of major agreements being sealed at the conference.
"There are difficulties in trying to agree a fully fledged international treaty," he said. "The US is trying to quickly come on board, and the developing countries such as China seem to accept the need for some limitations on their parts. The EU is continuing to press forward. The pieces are coming together, but what may only be within reach in December is an international commitment to such a treaty."
Macken said that there is no longer any serious debate among scientists about whether human behaviour was contributing to climate change.
"The earth's climate does have natural variations, however humankind has been emitting certain gases that are known to change the thermal capacity of the planet and its atmosphere," he said. "There is now an element happening that is not natural, it is man-made, which is causing an overall warming of the globe."
science bit

According to the EPA's recently published report – a Summary of the State of Knowledge on Climate Change Impacts for Ireland compiled by Margaret Desmond, Phillip O'Brien and Frank McGovern - the mean annual temperature in Ireland increased by just 0.7 degrees between 1890 and 2004, however the highest ten-yearly rates of increase have occurred since 1980. Six of the 10 warmest years have occurred since 1990.
The EPA research states that the Irish climate will continue to warm with possible increases of 3º to 4ºC towards the end of this century, with a reduction in the number of frost days, wetter winters in the west, drier summers (by 5 to 25 per cent) in the south-east, increasing annual rainfalls on the north and west coasts, and decreases or small increases in the south and east. There will be slightly fewer storms but more intense, less snow throughout the country, a longer growing season with an earlier spring, decreased rain and surface water quality and increased risk of river and coastal flooding.
While this may not sound all bad for Ireland, the results on a global level may be devastating, Macken said.
"Climate change does not just manifest itself as warmer weather," he said. "Once you start warming the planet rainfall patterns change, droughts appear in areas where they were not pronounced before, deserts change their locations, pests and diseases change, sea levels rise so low-lying areas suffer devastating changes. All as a result of mankind's interference with the climate system."
business steps
Increased greenhouse gas emissions are to blame for the current and expected climate changes, Macken said.
"The main greenhouse gas globally is carbon dioxide, which comes essentially from burning fossil fuels," he said. "This includes transport running on petrol or diesel, central heating systems, power stations, industrial equipment and so on. Methane from waste degradation in landfill is also a major greenhouse gas. Ruminants, or animals that chew the cud, release methane from both ends."
Macken said that there were many practical steps that Irish businesses could take to cut the amounts of greenhouse gases they were responsible for.
"In everybody's lifestyle you have choices," he said. "We are not saying go back to the dark ages, but you can run your business in a smart way. Whenever there is an opportunity to change equipment you can choose more energy efficient models. Instead of traveling to every meeting, in Ireland or abroad, some can be done remotely, by video conferencing for example. Energy efficient lighting is available, as are energy efficient computer servers. Most heating systems can be maintained and managed to be more efficient. All of these changes add up to savings of greenhouse gases."
Companies can help reduce the impact of climate change by reducing the amount of waste they generate, Macken said.
"Waste is bad from a number of viewpoints," he said. "First of all generating large amounts of waste can be bad for your own business. Secondly it costs money to dispose of. Then when the waste degrades it may give rise to greenhouse gases. So waste reduction and general efficient use of resources all around provides benefits on multiple levels."
Agri-business and related sectors also have their part to play in reducing emissions, although this was sometimes easier said than done, Macken said.
"The issue of food production and how it is dealt with internationally is a key area that is not fully resolved yet," he said. "The EPA is funding some research into this, and liaisons are taking place between Ireland and other agricultural economies such as New Zealand."
Macken said that, in the medium term, the range of options available to Irish businesses in these areas should increase.
"Down the line there will be renewables for electricity generation, with increasing amounts of solar, wind and biofuels coming onto the system," he said. "There is also early bio-diesel being made available for road transport. Climate change is a very big problem, there is no single silver bullet solution. We need to make improvements right along the line."
future
Capping emissions at their current level was not going to fix the problem, Macken said.
"The amount of greenhouse gases already up there will produce quite measurable effects for some time to come," he said. "People are talking about reducing what is already there by 80 per cent to bring the system under control again. It is a huge problem, receiving huge international political and media attention. The EU has already put in place its own 20 per cent reduction target by 2020 already, but whatever we do is not going to succeed unless it is accompanied by international action on everyone's part."
Ireland was not close to meeting its current obligations under the Kyoto agreement, Macken said.
"Our Kyoto limit averages out at about 62.8 million tonnes a year for the five year period 2008 to 2012," he said. "Our most recent figures published a year ago showed us putting out about 69.2 million tonnes a year. The measures already in place should help to close that gap and the economic downturn will help to reduce emissions, but obviously for the wrong reasons."
Certain government initiatives were pushing us in the right direction, Macken said.
"It is no secret at this stage that the next budget will include a carbon tax," he said. "Building insulation standards, and VRT and road tax rates encouraging vehicles with lower emissions are also useful. As the economy picks up, hopefully we will use the opportunity to result in an overall reduction rather than going back up to the higher levels."
Sunday Business Post – Done Deal page – Jul 12 2009
Read the article on the Sunday Business Post website by clicking here.
Mayo company Surface Power has agreed a NZ$30 million (€13.5 million) deal with a New Zealand-based distributor. Under the terms of the five-year agreement with Solar Distribution, the company will establish a distribution and training centre in Tauranga, New Zealand, creating 12 new jobs.
''The training and development centre will deploy our system to tens of thousands of utility customers, managing quality control and the whole exercise effectively," said John Quinn, founder of Surface Power.
Surface Power makes solar thermal heating and cooling systems to help large-scale utility companies and governments to offset CO2 emissions.
Quinn said the company would announce a number of international deals over the next 12 months on the back of product approval it had secured in over 25 countries.
''We are scaling up from a product development business," Quinn said. ''We have distributor approaches from most countries in the world at this stage, but we are concentrating on the US, Canada, Australia and New Zealand."
Surface Power is seeking external investment to fund its expansion plans.
''Several US-based investors have visited us and we would hope to have funding in place within the next three to four months," said Quinn

Last month, the company signed a €20 million distribution deal with Irish partner Moritz Group. Established in 2003, with backing from Udaras na Gaeltachta and Enterprise Ireland, it employs 15 staff in Ireland and Britain.
''Our 2007 [turnover] was €500,000. In 2009, we are expecting revenues of between €2 and €2.5 million," Quinn said. ''Next year, we expect to be in the US and Canadian markets, so the figure will grow significantly again." Surface Power licenses production to a manufacturing partner in China, but plans to locate all activities in Ireland in the future.
''We plan, in the next 12 months, to manufacture in Ireland to service the European market, particularly Britain," Quinn said. ''We will also establish manufacturing centres in North America and Australia."
Sunday Business Post – Computers in Business Magazine – Sep 7 2008
Read it on the SBP website by clicking here.
There are a number of IT options available for companies who want to cut their energy bills and help the environment, writes Dermot Corrigan.
If environmental concerns regarding energy efficiency had not yet grabbed the attention of Ireland's IT managers and small business owners, then August's 17.5 per cent ESB increase has ensured the subject is now front and centre of everyone's mind.
One of the biggest contributors to most organisations' energy bills is their server farm. Whether a company is running one server or a hundred, companies need to ensure that their technology is as energy efficient as possible, said Bill O'Brien, business group lead, server at Microsoft Ireland.
"Companies have to look at their ongoing energy costs," said O'Brien. "We see many customers actively pursuing a green IT agenda. Practically this is about reducing the number of machines and power consumption from each machine in their infrastructure."
Kevin Swan, advanced systems group manager, Del l Ireland, said that vendors had introduced newer more energy-efficient server products in recent years, to meet customer demand for cheaper to run servers.
"Depending on server configuration, customers may pay up to €150more on the sticker price for an energy efficient server over a regular server, however, these servers consume up to 25 per cent less energy than previous generations," said Swan. "This can result in a three-fold increase in performance per watt over previous generations."
A server's energy efficiency is now more important to cost-conscious purchasers than its sticker price. Bryan Hickson, IBM system-x and bladecentre manager, said that many businesses were unaware that the cost of powering a server can be four times the purchase price.
"The upfront cost of purchasing a server only represents about 25 per cent of the entire cost over its lifetime," said Hickson. "For anyone involved in a data centre 55 per cent of the cost is power alone in the current environment. The 'performance per watt' metric that you see being touted around a lot is becoming really important. For anybody who signs the cheques, that is the important factor."
All the major vendors have also introduced management tools, which al low administrators control the power being used by their servers, with a view to keeping energy costs as low as possible.
"As the price of energy has risen in the last few years, management has become much more critical," said Hickson.
"People can no longer afford to take for granted what their server is doing at any given time. They want to understand exactly what its utilisation is, and make sure they are getting the best value for money out of it."
James Henry, sales specialist with HP, said management tools al lowed IT staff to see exactly how much they were paying to power their servers at any moment.
"You can see how much power the company is using right now," he said. "You can input your power costs and see exactly how much you are paying in real time. More importantly it can allow you to plan workloads and set power caps. It looks at how busy the CPU is and are there jobs coming in the queue. Does it really need to run at 3.5 GHz or can it run at 2 GHz, and therefore use a lot less power? Basically if the server is not busy, it can run at the lowest power state. This reduces the power consumption dramatically over the life cycle of the server."
The green agenda is also persuading companies to look at the energy consumption of their servers, with Henry saying that the IT sector was very aware of its responsibility to reduce the amount of power being used.
"In the US they are talking a lot about government regulation, and it is coming into the EU as well," said Henry.
"IT emissions are equivalent to airline companies' emissions. The key focus for us, and for the industry as a whole, is control ling power utilisation within servers, and managing this power more efficiently. I spend a lot of time working with companies who are interested in going green while saving money."
Virtualisation
O'Brien said virtualisation technology, which al lows companies to use one server to do two or more tasks simultaneously, was now widespread in Irish business.
"Our customers are consolidating servers, turning off older machines and replacing them with newer more powerful machines," he said.
"In many cases they are replacing ten older servers with one newer, multi-processor machine running virtualised instances of those ten much more efficiently."
Hickson said the use of virtualisation and similar products helped companies improve the energy efficiency of their servers.
"VMware virtualisation software, and Citrix's new Xen product, al lows you to make your systems a lot more efficient," he said.
"Most applications do not use anything like the total power that is available in a server. Some software is only using an average of 712 per cent of the available processor power. So, while the system seems to be working hard, there is a lot of the resource left over doing nothing. VMware recognises all that spare resource, and al locates it on the fly to other requests. Instead of one process in a queue waiting until the first one completes, VMware al lows multiple threads to be worked simultaneously."
Hickson said that the combination of virtualisation and rising energy costs meant that companies were deciding to throw out their older gasguzzling servers.
"Most people now look at the possibility of replacing all their kit," he said.
"The ability to have multiple systems consolidated onto one server means you can clear up a large amount of their estate. You see people reducing this by up to 70 per cent in some cases. The new server probably uses two thirds or less power than the one it is replacing, and if you are reducing by something like 70 per cent, then the break-even point comes very early."
Shared resources
Henry said that the days of each piece of server hardware being dedicated to just one individual application or purpose were now numbered.
"The trend is towards utility computing and pooled and shared resources," he said. "Hence servers and their associated technology will evolve to meet that trend; it is just one massive pool of shared resource, that is highly available, efficient and enables you to share those resources across lots of users. I think a lot of people are going to start taking up on that and outsourcing rather than hosting their IT in-house."
Swan said many companies were using high-speed internet connections to access applications and information stored offsite.
"Some of the change we see is where the servers are located, with many customers consolidating shared applications such as e-mail into data centre facilities delivering software as a service from one central site rather than the application being managed separately in multiple sites or countries," he said.
Paul Lynch, sales and marketing director at Hosting 365, said that utility computing, where customers received their server requirement from a supplier rather than purchasing the hardware themselves, was a major development in the way IT was thought about.
"It is down to the evolution of technology, and it has come around in a circle," said Lynch.
"We started off with a mainframe environment, and then the likes of Intel put processing capacity into individual chips and you were able to have individual servers. The next step is into high availability cloud infrastructure, delivered using multiple very high-end servers."
The idea of taking your server requirement as a metered utility made particular sense to organisations whose computing needs tended to fluctuate depending on demand, Lynch said.
"Take the example of Olympics.com or the website of any major international sporting event," he said.
"It ticks along for three and a half years, with no one really looking at it. Then for one month every four years it goes insane. For you to manage that type of infrastructure you have to invest in new hardware every four years, because the servers will be archaic by the time the next Olympics comes around."
"With hosted infrastructure you can build to the level you are at today, with the knowledge that you can grow that within literally minutes, to where you need to be for a particular event," said Lynch.
"If today you are using a server with 1GB of RAM, and tomorrow you need a server with 8GB of RAM for six hours, then we will just charge you for those six hours when you need it."
Lynch said customers relying on servers for business critical operations were particularly interested in utility computing, as it was less likely to suffer systems failures or downtime.
"We see a huge requirement from customers for higher availability," he said.
"A couple of hours downtime for your websites, or for the critical applications that your business runs on, is just not acceptable any more. If you can share your data out among multiple data centres, it is no longer located in the one vulnerable centre. If you lose power in one centre, it is not a disaster, your applications should remain up and running, and your data will still be there.
"If your e -mail server goes down in a traditional setting, the problem could be one of 20 things and you could be down for one or two days. If it is hosted, you can be back up and running in a couple of minutes."
Lynch said utility computing offered huge flexibility to customers, with the ability to buy your computing power where energy is cheapest.
"Clients should be able to choose which they want to use and for how long," said Lynch. "If they want to use an Irish provider at night-time to take advantage of lower power costs they can do that. Then at six o'clock in the morning they can move their requirement to a provider in the US, or anywhere else. It is really about freedom."
Servers still needed
Henry said that fewer servers were being sold in Ireland this year than in 2007. However, he blamed economic conditions rather than any dramatic shift in the technology.
"The whole server market in Ireland dropped 18 per cent in Q1 of 2008," he said. "Personally, I think that is more down to general market conditions, although virtualisation is having an impact as well. We are still selling more servers today than we were selling three years ago and servers will continue to be the lifeblood of a company's IT solutions."
Blade-servers are the fastest growing products in the Irish server market, Henry said.
"Blade servers would be the biggest new technology in the server arena over the last couple of years," said Henry.
"Our blade servers were launched in 2006, and adoption of them has grown massively in the Irish market."
Henry said blade servers were smaller and more efficient than the traditional rack-type technology.
"They are a lot smaller, but there is no compromise in terms of performance or scalability," he said.
"They offer the same amount of performance, disks, CPUs, etc, etc as rack servers.
"They are just a lot more efficient in the way that they do things. A blade server does not come with a keyboard, screen or mouse, they are all managed remotely from a central console. This helps customers get up and running a lot quicker and they also provide a lot more advanced management features and functionality."
Hickson said vendors were continually introducing servers with more and more processing power into the market.
"The main thing that has catapulted it is multi-core technology, where multiple processors are combined into one," he said. "That is where you get the terminology dual core and quad core. You have several processor cores that fit into one socket.
"Five years ago, we were in a single core environment, with one or two processor units. Now we have up to systems with four sockets holding four processors each. It will keep growing exponentially."
Smaller companies could now buy servers capable of handling applications that were previously only available to larger organisations, Hickson said.
"Because of the advent of multi-processor core technology, smaller organisations now have the ability to work and use large enterprise applications at lower costs," he said.
"A typical small user might have been deterred from buying large database applications because they are charged and licensed by processor cores, so something like SQL Server, you might have originally required eight processor cores, which would have been quite expensive. Now you can run those types of software on much lower-end servers."
O'Brien said that scalability was a key concern of Irish SMEs when purchasing new server solutions. "Scalability is important and interestingly that is why virtualisation is so in vogue," he said.
"You can add resources quickly and easily and it's not necessarily about adding a new box but simply a matter of provisioning a new virtual instance on your existing hardware. This gives you great flexibility."
Henry said bigger organisations now tended to purchase bigger servers.
"The trend is towards buying bigger servers, with higher levels of availability, because you want to know that if I am taking 20 to 50 small virtualised servers on one big server, I want to be getting a server with reliability that I can trust," he said. "We have seen an interest in sales in our higher-end systems, which compensates for a drop in sales in units."
Hickson said that resilience – the ability of a server to maintain service level despite power or system problems – was a key concern of smaller companies, especially those using servers for business critical processes.
"The explosion of both e-mail and web trade means that a large amount of business that was done over the telephone or face to face is not any more," he said.
"If any organisation were to lose either its web or e-mail servers, it is losing money, and a lot of it. It is imperative that organisations look for the most resilient server infrastructure."
Swan said today's servers tended to last longer than their predecessors.
"Historically customers upgraded server hardware every three years," he said.
"Today customers are using their servers for longer and longer, typically between three to five years. Hardware reliability and performance continue to improve, and with technologies like virtualisation and data tiering, older servers can play their part at the core of an IT infrastructure."
Hickson said the introduction of Virtual Desktop Infrastructure (VDI) would lead to a surge in demand for server technology.
"We are heading towards Virtual Desktop Infrastructure, which is reverting back to the dumb terminal stage," he said.
"Instead of everyone having a PC on their desk, they have a box that connects to a back end server.
Your whole desktop and Windows environment is stored on a virtual machine in a back office somewhere. All you have on your desk is a monitor, keyboard and a small processing unit that allows traffic to go from the server to your desk. There will be just one system at the back end, instead of a PC on every desk."
Sunday Business Post – Best Business Food Drink & Agribusiness supplement – June 29 2008
Teagasc has a five-year fund of €30 million to develop new initiatives in the sector, writes Dermot Corrigan
Last month Teagasc, the agriculture food and development authority, launched a detailed report that outlined its strategy for the future. According to Liam Donnelly, director of food research with Teagasc and head of Moorepark Food Research Centre, the report – Towards 2030: Teagasc's Role in Transforming Ireland's Agrifood Sector and the Wider Bioeconomy – showcases Teagasc's continuing focus on helping Ireland's small and medium-sized food companies to develop and market new products.
"Teagasc 2030 outlines a special programme of technology support for smaller food companies," Donnelly said. "The intention is for Teagasc to put personnel in place to link with a broader range of small food companies, so they can get access to our knowledge and technologies. If they have ideas for product development there will be a mechanism for us and Enterprise Ireland to help."
Donnelly said 'functional foods', or food products with health and dietary benefits to consumers, were a focus for Teagasc.

"Currently Teagasc is allocating close to €30 million over five years to a new expanded programme of functional food research," he said. "This will put Teagasc right at the centre of national objectives and ambitions for the development of functional foods, which is an important opportunity for the future given the increasing awareness among consumers of the relationship between diet and health."
Teagasc funds and manages a wide variety of food research activities at its two dedicated food research centres, Moorepark in Fermoy, Co. Cork and Ashtown, Dublin 15.
"Our programme at Moorepark consists of traditional dairy research in mainstream dairy products such as cheese, and in dairy ingredients, while there is a strong meat background at Ashtown," said Donnelly. "The plant and facilities of the food directorate are second to none in the world."
Donnelly said that a typical Teagasc food research programme was initiated by a proposal from a customer, who approached Teagasc with an idea and funding.
"80 per cent of the time the customer is the state and its various agencies that fund research, the Department of Agriculture being the principal one," he said. "They fund research that is for public dissemination. Where a private project is required, and it is essential we engage in private projects, as it spearheads the technology transfer strategy, then it is essential that a private company funds that project. Companies in that process can avail of supports from Enterprise Ireland, they can use that money to commission us for our input."
Products developed at Moorepark and Ashtown are currently enjoying commercial success in Ireland and further afield, Donnelly said.
"We have been involved in the development of cheese cultures for use in Irish and continental cheese varieties," he said. "Dubliner Cheese, which is a Carbery product, was developed here at Moorepark. Currently there is also a pro-biotic cheese being marketed by the Irish Dairy Board in the UK, which was developed here."

Ingredients products aimed at industry customers are also developed at Moorepark.
"We have been involved with the development of whey protein ingredients, notably Alphalac, which is used by Wyeth worldwide in their infant formula," Donnelly said.
Donnelly said Teagasc's research activities were in line with Ireland Inc's goal of developing an internationally respected knowledge economy.
"We have worked with multinationals, for instance Wyeth, who have been so important to the development of the Celtic Tiger," he said. "The continuation of our economic success is dependent on moving to knowledge-based investment as distinct from just manufacturing investment. We fit right into that agenda when it comes to multinational food companies."
Irish companies' R&D budgets are typically too small to compete with large multinationals, so government support is vital, said Donnelly.
"Ireland is well respected for the technical quality of its food companies, but we would not be in the Premiership when it comes to innovation and R&D," he said. "Multinationals like Nestle, Unilever and Danone have a vastly greater R & D expenditure. The best justification for the state investing in public research is to bridge that capability gap, because our companies are operating on tight margins and at a lower scale."
Donnelly said that Moorepark's was not involved in GMO (genetically modified organisms) research, in line with EU and government policy.
"We leave the GMO debate to the policy makers and EU policy is very conservative in that area," he said.
Developing organic foods was not a primary priority for Moorepark, Donnelly said.
"There will always be a niche market there, but there will always be a debate," he said. "There is no convincing scientific evidence that organic foods are any healthier than non-organic foods, except in a situation where chemical residue from herbicides or other sources is present. It would be an error to believe that organic milk has any health attributes that normal milk does not have."
Sunday Business Post – Done Deal – April 27 2008
Read this story on the SBP website by clicking here.
Northern Ireland construction company Graham is to invest £10 million in a new eco-friendly headquarters building in Hillsborough, Co. Down.
The project-team for the new Graham site also includes architects Building Design Partnership (BDP), planning consultants White Young Green and public relations consultants Strategic Planning.
The building work is expected to be completed within two years, and the project will create approximately 200 jobs. Graham executive chairman Michael Graham said the new facility would highlight the company's wide range of building, engineering and management capabilities.
''It gives us an opportunity to use the experience we have, not only in design and construction, but also in the management of these type of facilities," said Graham. ''It allows us to demonstrate all of the things that we do to our clients."
Graham said the 3,000 square metre, three-storey, glass-fronted building will showcase Graham's 'green' design and construction techniques, including natural air circulation, biomass woodchip burner and sustainable urban drainage system.
''The centre of the building has a full height atrium, that helps with natural ventilation and spreads daylight throughout the building," he said. ''All the building materials are sourced locally from sustainable sources. We will have computerised co-ordination of all the various systems, to make sure that everything is managed to keep the building at the right temperature and light levels."
Graham said that the company's present base, at Dromore, County Down, was now too small.
''We have been in the current location in Dromore for well over a hundred years, and we have just outgrown our facilities," he said. ''This allows us to create a modern working environment and bring the efficiencies that modern methods can bring, and also improve the working environment for our staff."
Graham was established in Dromore in 1878, and now employs close to 1,000 employees, with an annual turnover of €290 million. It has interests and projects under way throughout Ireland and Britain, and Graham said it was important for the company to have an all-island presence.
Last March, Graham secured a €45 million contract, in partnership with Co Tyrone-based PT McWilliams, to construct an 8.6-mile dual carriageway bypass around Tullamore, Co Offaly. It is also undertaking the €27.5m Macken Street Bridge project.
Its accomplishments also include the new Football Association of Ireland headquarters at Abbotstown, Dublin 15, and the Dargan Luas bridge in Dundrum.
''We have been working fairly consistently in the Republic since 1997," Graham said. ''It is a very important market for ourselves, and we have €100m at work on the ground in the Republic. We are very keen to grow, not just in the civil engineering side, but also in construction. Also. we have just secured our first facilities management contracts in Dublin."